Are you looking to hire a roofing contractor? It can be a daunting task, considering all the questions that need to be asked. Afterall, it's an important job and you want to make sure your home is in good hands. Don't fret - I'm here to help guide you through the process of finding the perfect roofer for your needs. In this article, we'll go over what kinds of questions you should ask when interviewing potential contractors so that you can get the best service possible.
Candidates should discuss experience, insurance, references, and project timelines. I've listed them below, so you don't have to think of them. Let's find a roofing professional with these tips in mind.
Asking the right questions upfront protects you from surprises and extends the life of your roof. So put on your work boots, and let's start this big task. Read this article to know what to ask a roofing contractor on your next project.
Choosing The Right Professional
When choosing a roofer, make sure they have experience with your project. Before deciding, ask about their background, qualifications, and references. Online customer reviews are also important. This shows their reliability and customer service.
To compare prices, get quotes from several roofing contractors before hiring one. Make sure each quote includes materials, labor and material warranties, and payment terms. Ask if the quote includes future maintenance or repairs.
After narrowing your list of roofers, research their licensing and certifications. When working in dangerous or complex conditions, roofers may benefit from having specific licenses or certifications. With this knowledge, you can confidently hire the right professional for your project. Let's talk about your contractor's credentials.
Qualifications And Licensing
Ask about a roofer's qualifications and licensing. Most states require roofing contractors to be licensed or registered before starting work. Make sure the roofing company is insured so you're not liable for any accidents while they work on your home.
Ask about the team's training and tenure with the company. Make sure the company has vetted all subcontractors—you want experienced professionals working on your project.
Finally, ask if the roofing contractor is a member of the NRCA, which promotes safety and ethics in the industry. Knowing these details will reassure you that the contractor is qualified and trustworthy.
Checking a contractor's reputation and references is crucial.
Reputation And References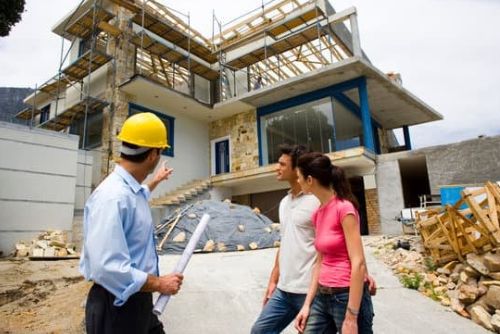 Asking a roofer about their reputation and references is crucial. Ask for customer names, business histories, and any relevant awards or certifications. Check each contractor's BBB rating and online reviews. To get an unbiased opinion on their work and service, contact some of their past clients.
Make sure the contractor has liability insurance and workers' compensation for all employees. Homeowners may be liable for injuries caused by uninsured contractors. Before signing, enquire about their post-installation warranty.
Finally, when interviewing a roofing contractor, ask plenty of questions about their expertise, services, pricing structure, timeline expectations, and safety protocols—all crucial factors in choosing the best roofing contractor for your needs.
Understanding The Job Scope
Now that you know more about the roofing contractor's reputation and references, it's time to get into the nitty-gritty of your project. Understanding the job scope is essential for any successful roofing project. Here are four top questions to ask:
What type of roof repair or replacement do I need?
Do I need additional services such as waterproofing or insulation?
Can you provide a detailed written estimate with fixed costs?
How long will the work take to complete?
These questions can clarify what needs to be done, how much it will cost, and how long it will take. This ensures everyone has realistic expectations and no surprises. It also lets you compare contractor estimates and verify details before signing a contract. Now that you know what questions to ask about job scope, let's estimate your roofing project's cost and timeline.
Estimating Cost And Time Frame
Ask a roofing contractor how much and how long your project will cost. This helps you budget and plan. Find out if they use high-quality roofing materials or cut corners with cheaper ones. Discussing weather delays or special roofing material orders is equally important.
Ask about contingencies like rotten wood replacement in their estimate. Knowing these answers beforehand can save you money and stress. Before signing, ask your contractor for insurance and liability proof. If construction goes wrong, you're covered.
Insurance Coverage And Liability
Ask about insurance and liability when interviewing roofing contractors. Make sure the contractor has enough insurance in case of accidents or damage while working on your home. Here are some key questions you should be asking:
What kind of insurance does the contractor have?
Is there workers' compensation?
Is there general liability insurance?
Does the contractor provide services with warranties? If so, what do these cover?
How long is the warranty period for each service provided by the contractor?
You should also ask if the roofing contractor covers damage during repairs or installation. Ask if they will cover all or part of the repairs. Ask if they provide free estimates for roof replacements and repairs. Thus, you can compare contractor prices and choose one within your budget. With this information, hiring a professional roofer is a safe investment.
Product selection and branding are two more important factors when choosing a roofing contractor.
Product Selection And Branding
Ask about product selection and branding when hiring a roofer. Ask what brand of shingle roofing the company uses—is it well-known? Is it durable locally? Does the company recommend or use new products? This will help you evaluate their roof material selection skills. Warranty lengths vary by manufacturer, so ask about them. These questions can reassure you that your investment is safe.
Warranty Considerations
After narrowing down the product selection and understanding the branding, consider the warranty. To ensure project security, this is a guide on what to ask a roofing contractor. Ask about material and labor warranties. Check if these warranties cover storm damage and structural defects over time. Ask if their warranty covers additional repairs or maintenance. Ask how long coverage lasts to plan future projects.
Finally, understand payment deadlines and options. This information will ensure a smooth process without unexpected costs or delays.
Payment Options And Schedules
Discuss payment and scheduling with a roofing contractor. Ask the roofer about payment options—cash, credit cards, upfront discounts, etc. Ask about late payment fees and project payment schedules.
Discussing the project's timeline is crucial. Ask your roofer for a start date, an end date, and how long it will take given weather conditions. You'll be better prepared if you know more upfront.
Before hiring this roofing contractor, read customer reviews. This will give you an idea of their customer service, so you know what kind of communication protocols to expect throughout your relationship with them. Knowing these details before working together is crucial.
Communication Protocols
Communicate with a roofing contractor. How will the company collaborate? Will they report progress regularly? How will you quickly answer job-related questions? Find out if your project requires special tools or materials that could affect the cost or timeline. Ask if the contractor has handled weather delays, supply shortages, and other unexpected issues. Asking these questions early on ensures that everyone knows what needs to be done before work begins. Knowing everyone is ready for anything will give you confidence to move forwards. All of this aids waste disposal.
Proper Disposal Of Waste Products
Ask roofing contractors about waste disposal. Florida roofers should properly dispose of debris and other materials to protect the environment and follow local laws. To ensure proper disposal, ask your prospective roofer. Quality roof contractors understand the importance of proper disposal and take all necessary precautions to ensure their work does not harm the environment or anyone else.
Ask if asphalt shingle scraps or galvanized steel roof metal pieces require special disposal. Recycle these items instead of throwing them away. Knowing this beforehand gives you confidence that any material used will be handled responsibly.
If a contractor doesn't follow local regulations, you could face fines or legal issues. Complying with local regulations shows that your roofer takes responsibility and puts customers first.
Compliance With Local Regulations
Compliance with local regulations follows proper waste disposal. This is important for Florida homeowners and business owners looking for roofing contractors. Your contractor must meet all state and local roofing requirements.
Before signing contracts, ask about licensing, permits, and insurance. To avoid future issues, make sure they are licensed and insured. Ask if they know your local building codes and if they always follow safety protocols.
Finally, if you hire them, ask how long they expect to finish the job, especially if you need new roofing installed or repaired quickly. Thus, you can plan and estimate the project's completion time. Quality service and project completion are equally important.
Safety Practices
Ask about safety when hiring a roofing contractor. Make sure they're following industry safety standards while working on your roof. This includes using proper gear and following local laws. Ask if they have certifications or insurance to protect you in an accident. Make sure your roofer can safely and professionally repair your roof.
Ask about waste disposal after the job. Debris should be disposed of according to local regulations to avoid issues. Ask them about disposal and recycling. Sustainability can reduce your carbon footprint and support local eco-initiatives.
You need to ask these questions to make sure your home's work is up to code. Before signing, read your project's warranty. After these considerations, talk to your contractor about ongoing maintenance and support.
Ongoing Maintenance And Support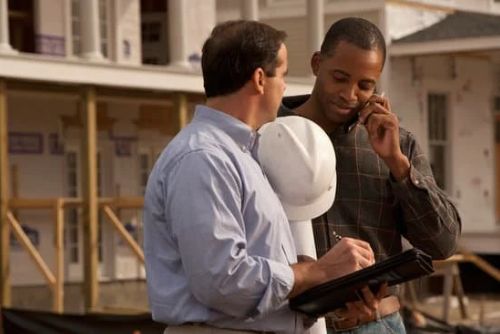 After learning about safety, it's time to learn about your roofing contractor's maintenance and support services. There are questions you can ask a potential roofer to assess their customer service and post-installation care. ere are four key topics to ask about:
Warranty coverage: What warranties does the company offer for their work? How long do these last?
Repair policies: Does the company provide repair services after installation is complete? Are there restrictions or limitations associated with this policy?
Materials & Supplies: Will the contractor use high quality materials during installation to ensure durability and longevity of your new roof? Do they source suppliers locally or internationally?
Communication Protocols: Is regular communication expected throughout the project timeline? Who should be contacted in case of any issues or delays along the way?
Before signing anything, make sure you and your roofer have clear expectations. This includes discussing progress updates and post-completion inspections. Doing so can prevent surprises and ensure satisfaction at the final inspection and sign-off.
Final Inspection & Sign-Off
Make sure your roof contractor finishes properly. Roof projects end with a final inspection and sign-off. Before accepting a job, all questions must be answered.
Asking questions during the final inspection will ensure this. This identifies issues and areas for improvement. Ask the contractor about their inspection process, what they look for, and what they would do to improve its longevity or performance.
Questions can also explain warranty duration and providers. Ask if the roof will need additional maintenance to perform well throughout its lifespan. Asking these questions will give you peace of mind that your new roof was installed properly and built with quality materials to last for years.
Before signing off on any job, ensure that every step has been accounted for and nothing has been overlooked.
Final Thoughts
Ask the right questions before hiring a roofer. Make sure they have experience with your project and can address safety and disposal issues. Ask about their material and labor warranties so you know what to expect if something goes wrong. To avoid surprises after the job, ask about payment schedules.
If you do your research and ask these questions, you'll find an experienced roofing contractor who can do quality work at a fair price. Don't forget to read customer reviews—they reveal a company's customer service and reliability.
If you prepare, finding a reliable roofing contractor isn't hard. With careful planning and preparation, your home improvement project will yield the best results. So now you already know what to ask a roofing contractor for your next project.
Frequently Asked Questions
What Kind Of Maintenance Do You Recommend After Installation?
Ask your contractor about roof maintenance. They can recommend post-installation maintenance. This could involve checking for loose shingles or other installation damage and taking steps to prevent it from happening again.
Over time, cracks in mortar joints or rust spots on metal flashing should be monitored. Inspections prevent small issues from becoming big ones. Every few months, your contractor should check on things and fix any minor issues before they get worse.
In addition to regular inspections and repairs, your new roof may need gutter cleaning and tree trimming to prevent damage. To avoid missing anything during maintenance, your contractor should tell you what needs to be done. Maintaining your roof prevents costly repairs.
How Do You Ensure Proper Disposal Of Waste Products?
A roofer who takes waste disposal seriously is needed. A good contractor will take the time to properly dispose of installation materials in an environmentally friendly manner. Asbestos and lead-based paint require this.
The best contractors explain how they will dispose of project waste. They should know what facilities accept these materials, where they're stored before pickup, and how often they're picked up. This information can help prevent environmental damage from improper disposal.
Do your research and ask questions beforehand so you can trust your contractor's disposal safety measures. For information on handling hazardous materials safely and responsibly, check client reviews or contact the EPA or OSHA. Your roofing project's waste should not harm local ecosystems or people.
What Safety Protocols Do You Have In Place During Installation?
When it comes to roofing installation, safety is of utmost importance. That's why I always make sure to ask prospective roofing contractors what safety protocols they have in place during the job:
Are all workers properly trained and certified?
What specific precautions do you take when working on heights?
How will you handle hazardous materials or waste products generated during the project?
Any roofing contractor who wants to keep their workers and your family safe must answer these questions. When a contractor follows local regulations, homeowners can rest easy. Reviewing safety protocols with a potential contractor also shows a commitment that could benefit both parties during the installation process.
Even with excellent safety standards, something unexpected may happen due to unforeseen circumstances or human error. Thus, asking about the contractor's insurance policies adds another layer of liability protection.
Before starting any project, check a roofer's safety record. Doing so ensures everyone feels secure throughout the process without compromising quality.
What Kind Of Warranties Do You Offer?
Ask your contractor about warranties since you want a long-lasting roof. Understanding the different warranty coverage options can be difficult. Four key factors to consider when assessing warranties are:
Warranty duration
Details on covered repairs and replacements
Work quality requirements
Warranty claims costs
You can better assess each contractor's warranty by comparing them. Ask several contractors about their warranties and any current specials. This could give you peace of mind and additional savings.
Before signing contracts or paying deposits, make sure you and your contractor fully understand any warranties so you know where you stand if anything needs fixing or replacing. Doing so can prevent headaches and give everyone confidence in their decisions.
What Is Your Payment Schedule?
Ask roofing contractors about their payment schedule before hiring them. Knowing their payment terms and fees can help you budget your project.
It's also worthwhile to consider if there are any hidden fees or additional costs that may come up during the process, as well as what type of payment methods they accept. Here are some things to keep in mind when asking about this:
Will I need to pay anything upfront?
How often will I have to make payments?
Are there extra charges for materials, labor, etc.?
Knowing these details upfront ensures smooth job completion and avoids surprises. Understanding your contractor's financial expectations will also build trust. Before work begins, every detail is written down so everyone is confident in their choice and everything runs smoothly.